Ranfurlie amps up Burnside Park Hub
12 May 2022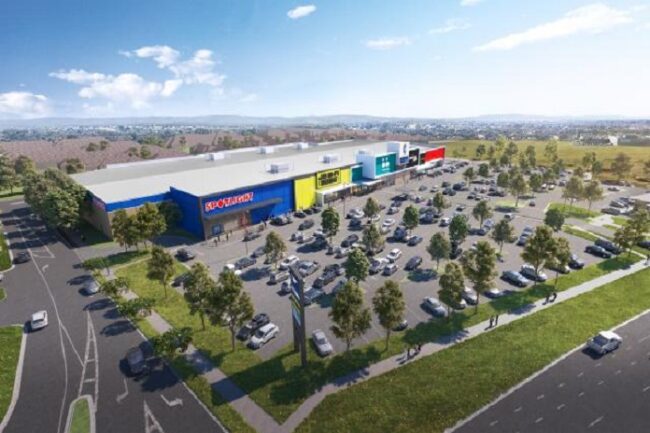 The team at Ranfurlie Asset Management certainly believes in retail therapy!
To ensure customers receive the best shopping experience, Burnside Park Hub Shopping Centre is welcoming an array of large scale retailers into the growing precinct.
Adjacent to Burnside Hub Shopping Centre, which has served as a one-stop shopping precinct for the residents of our Modeina estate, Burnside Park Hub Shopping Centre which first opened in late 2021, currently hosts a 3500-square metre Spotlight store and parking for over 370 cars.
Shoppers can now relish Mexican delicacies at their favourite Guzman y Gomez, having opened in May with residents lining up to enjoy their favourite burritos. Slated to open in September 2022 will also be electronic giant – JB Hi-Fi Home, specialty nursery retailer – Baby Bunting, and furniture expert – The Furniture Trader, plus a well-known national charity retailer is also expected to be announced soon.
Cameron Male, CEO of Ranfurlie Asset Management, acknowledged the great news by saying, "We believe the Burnside Park Hub Shopping Centre complements the existing shopping precinct and are excited to bring these leading large format stores to the region. The Hub will also provide over 100 job opportunities, welcoming local talent all whilst supporting and investing in the local economy".